Tuesday 05 Jul 2022
Ulsan Munsu Football Stadium / Ulsan / South-Korea
Ulsan Hyundai FC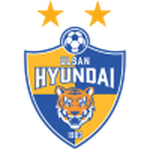 Gangwon FC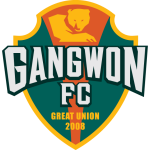 ---
---
»South Korea» K League 1 »Ulsan Hyundai vs. Gangwon
Team analysis: Ulsan Hyundai is on the 1st place with 40 points, while Gangwon is on the 9th place with 21 points.
Odds analysis:
Opening the handicap of 1 in favor of the guests, to then decrease the odds on the same line quite a lot in favor of the host.
Is the bookmaker very confident in offering this initial handicap in favor of the guests?
Conclusion:
The answer is yes, because the bookmaker took into account the fact that Gangwon has won the last 2 matches in which they looked very good and we think that in today's match they will make a good match in trying not to lose this match, so we we believe that the current handicap line can be crossed by the away team and we believe that they will not lose this match with a big goal difference.
I think this handicap of 1 will help the guests to win this line and not to lose the match.
Pick: Gangwon (AH +1) - odds 1.95
PREDICTION
Ulsan Hyundai vs. Gangwon – Away ( AH +1 ) (Stake: 10)
ODDS
1.95
RESULT
Match Score: 2:1
Tip Result: Stake return ( Stake return )
---