Tuesday 05 Jul 2022
Örjans Vall / Halmstad / Sweden
Halmstad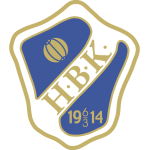 Jonkopings Sodra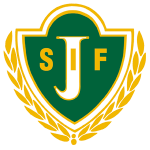 ---
---
»Sweden» Superintan »Halmstadvs. Jonkoping
Team analysis: Halmstad is in 2nd place with 23 points, while Jonkoping is in 14th place with 8 points.
Odds analysis:
The opening of the handicap of 1 in favor of the host, in order to later decrease the odds considerably, changes the line of handicap to 1.25 also in favor of the host.
Is the bookmaker very confident in offering this current greater handicap in favor of the hosts?
Conclusion:
We think not, because the bookmaker took into account the fact that Halmstad is the best team but did not win in the last two matches and their morale is affected and we believe that they cannot cross the current handicap line.
I think this current 1.25 handicap will help the guests win this line and not lose the match.
Pick: Jonkoping Away (AH +1.5) - odds 1.80
PREDICTION
Halmstad vs. Jonkoping – Away ( AH +1,5 ) (Stake: 10)
ODDS
1.80
RESULT
Match Score: 3:0
Tip Result: Lost ( - 10 )
---