Wednesday 06 Jul 2022
Wuyuan River Stadium Field 2 / Haikou / China
Changchun Yatai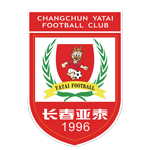 Shandong Luneng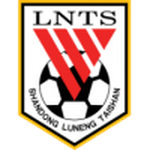 ---
---
»China» Super League »Changchun Yatai vs. Shandong Taishan
Team analysis:
Changchun Yatai is in 9th place with 11 points, while Shandong Taishan is in 2nd place with 18 points.
Odds analysis:
The opening of the handicap of 2 (-0.5) in favor of the guests, in order to later decrease the odds considerably, also changes the handicap line (-1) but in favor of the host.
Is the bookmaker very confident in offering this current greater handicap to guests?
Conclusion:
We think so, because the bookmaker have considered the better form in recent matches for Shandong Taishan, but especially the direct relationship between the two teams clearly favorable to the guests and we believe that Shandong Taishan can cross the initial handicap line. I think this current handicap of (-1) will help the guests win this line and they will not win the match.
Pick: Shandong Taishan (AH -0.75) - odds 1.80
PREDICTION
Changchun Yatai vs. Shandong Taishan – Away ( AH -0,75 ) (Stake: 10)
ODDS
1.80
RESULT
Match Score: 1:2
Tip Result: Half won ( + 4 )
---