Wednesday 06 Jul 2022
Stadions Skonto / Riga / Latvia
Auda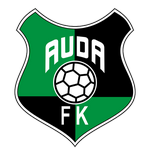 BFC Daugavpils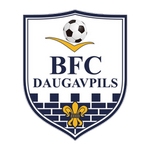 ---
---
»Latvia» Optibet Virsliga »Auda vs. BFC Daugavpils
Team analysis:
Auda is in 5th place with 30 points, while BFC Daugavpils is in 6th place with 24 points.
Odds analysis:
Opening the handicap of (+1) in favor of the guests, so that the odds decrease slightly, and the handicap line (+1) remains in favor of the guests.
Is the bookmaker very confident in offering this initial handicap in favor of the guests?
Conclusion:
We think so, because the bookmaker has considered the H2H meetings between the two teams which is favorable lately for BFC Daugavpils and we believe that BFC Daugavpils can cross the initial handicap line and will not lose the match.
Pick: BFC Daugavpils (AH +1) - odds 1.80
PREDICTION
Auda vs. BFC Daugavpils – Away ( AH +1 ) (Stake: 10)
ODDS
1.80
RESULT
Match Score: 2:0
Tip Result: Lost ( - 10 )
---